Gazebos, pavilions, and trellises  are great additions to any backyard, especially during the season of warm weather, barbecue parties, and family gatherings. Adding a Gazebo to your backyard could be the one accessory your backyard is missing. Check out the reasons why you won't want to live without a gazebo in your backyard: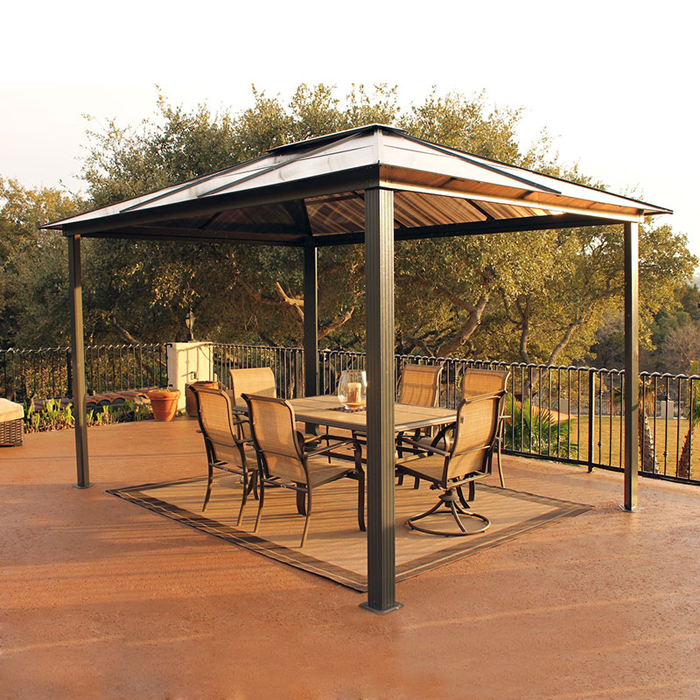 1. Rainy Days
Unfortunately, in Maryland, the weather can tend to be a little unexpected and rain showers aren't uncommon during the summertime. A gazebo allows you to spend time outside despite the nasty weather.
2. Enjoy outdoor activities
A gazebo gives you a place to enjoy many different activities such as a game of chess with your loved one, yoga in the morning under the rising sun, or a place for your kids to play and pretend.
3. Get fresh air
Wake up in the morning grab your coffee and newspaper and take time to get some fresh air and enjoy your backyard scenery. Enjoy a refreshing drink after work while relaxing in the evening air.
4. Hosting
A gazebo makes a great center to set up food and drinks for your backyard events. You can also have a classy cocktail hour in it. The shade will keep your drinks out of the sun and perfectly chilled.
Now that you cannot live without a gazebo in your yard here are some things to consider when designing your dream structure: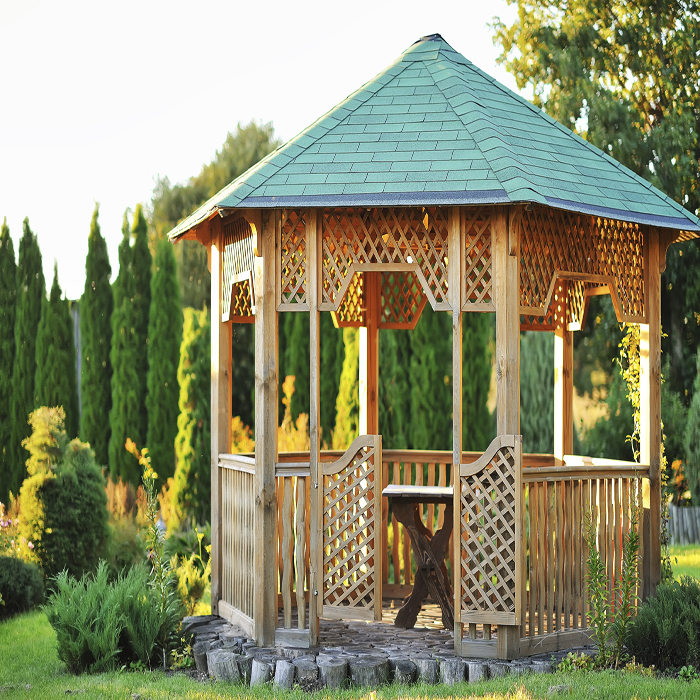 1. What shape do you want it to be? Gazebos come in all shapes and sizes so a good place to start is by looking at the space you're working with in your yard and picking the best shape to fit in that space. Popular shapes include the classic rectangle and octagon.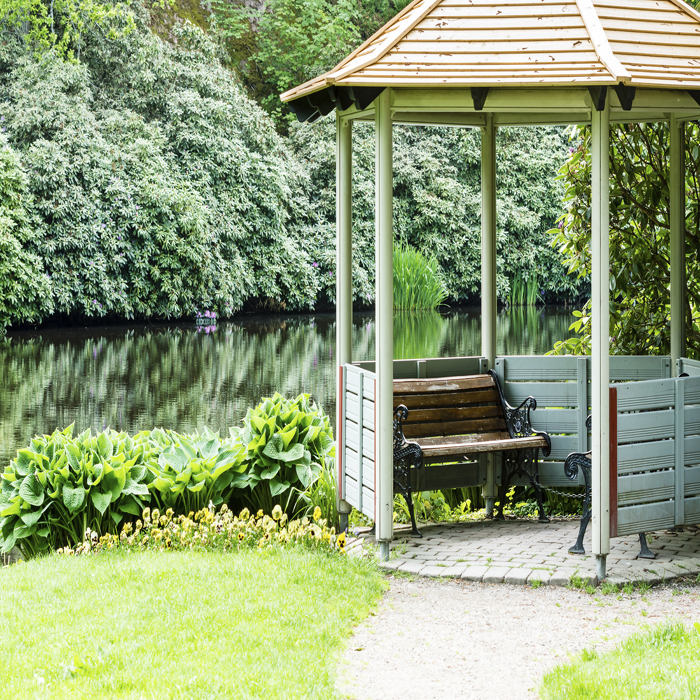 2. What do you want it to be built out of? The material you select to build the gazebo will really affect the overall aesthetic of the structure. For a natural look, use cedar wood in a blonde tone or a burnt red. For a modern feel, use a white vinyl.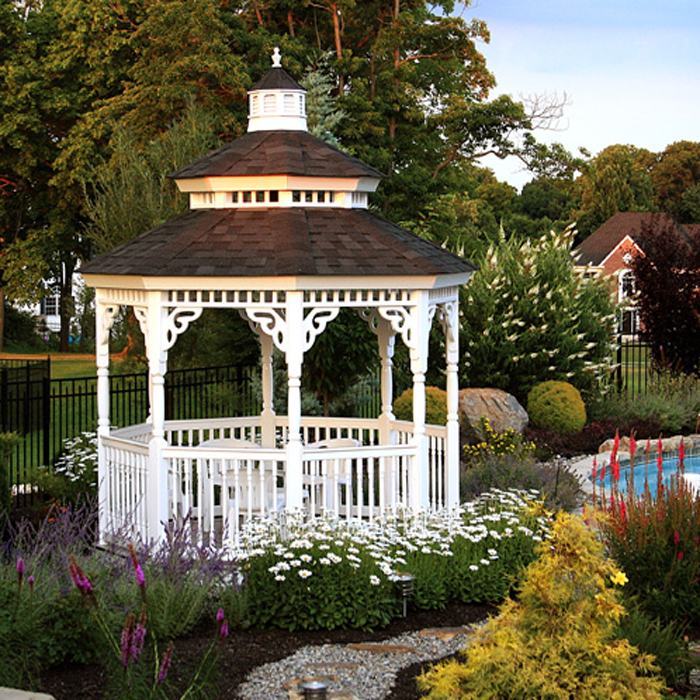 3. What type of roof do you want? A gazebo roof can be either hardtop or soft-top. A soft-top canopy will create a contemporary look and offers a lot of options in terms of the fabric color for the canopy. A hard top can be made in a single level roof or it can be tiered to add dynamic levels of aesthetic appeal. A pavilion structure with an Apollo roof opening is also a popular choice. The Apollo roof can be open and shut like blinds to block sun and rain.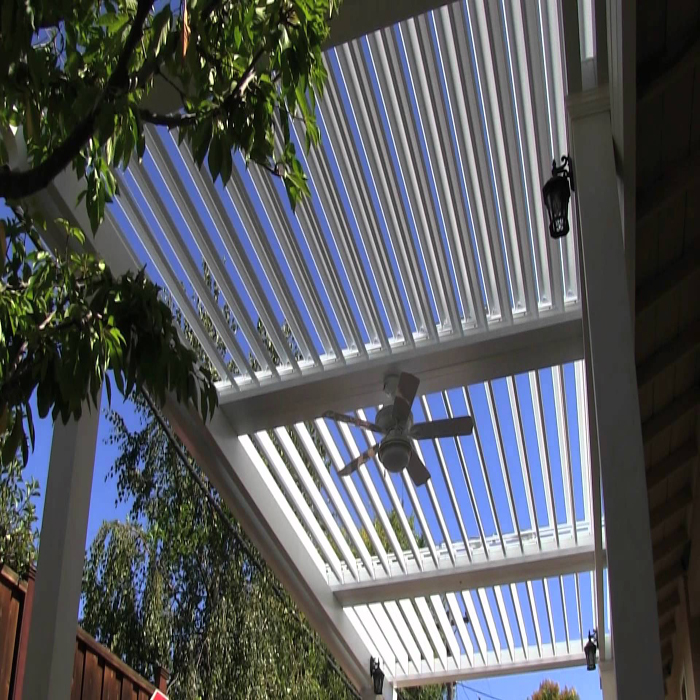 4. What features do you want it to have? A gazebo can be designed to look exactly how you want it to and have any functionality you desire. Add screens to block some of the sun out and control the flow of air through the gazebo. A fire pit makes an excellent addition for having nighttime gatherings on cool summer evenings.
Now that you must have a gazebo and you have some design ideas in mind contact BR Design Build today to make your dream gazebo into a reality.