About Our Landscape Design Team
BR DesignBuild Transform Ideas into Luxury Outdoor Living Spaces.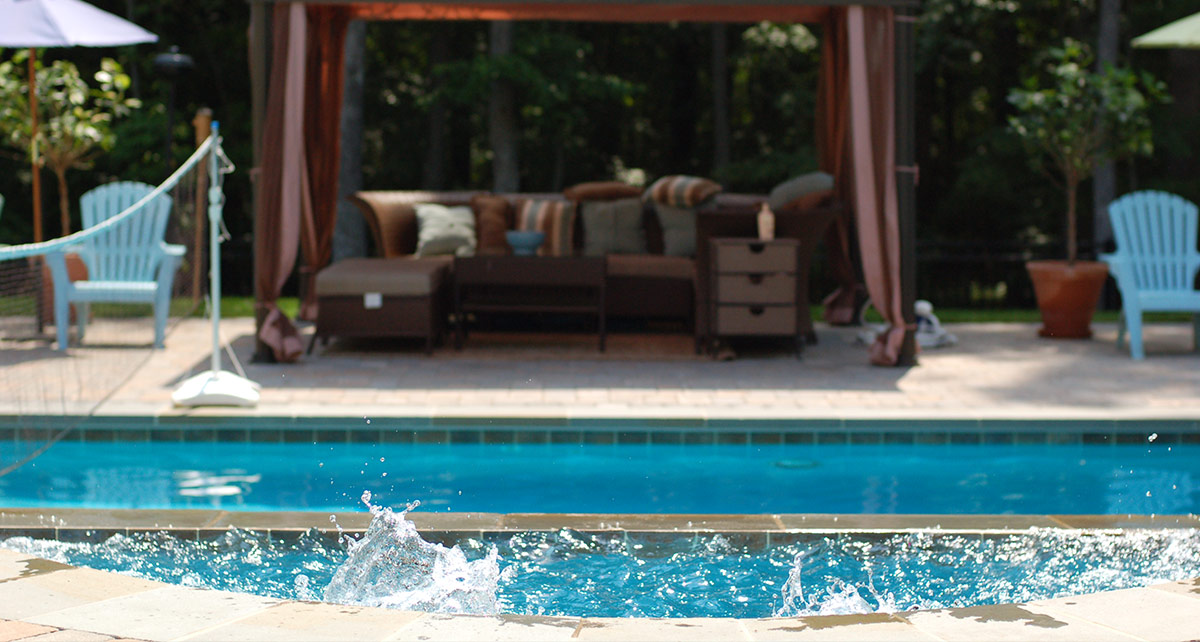 Craig Smith
Craig Smith, owner of BR Design/Build, started his company with the idea that residents of the local DC Metro-area, Maryland and Northern Virginia want more from their landscape designer, architect and builder. And more, always more, is exactly what Craig has been providing for more than 15 years:
Creative designs where form and function blend effortlessly.
Luxury outdoor living spaces that come from your imagination and dreams.
Highest-quality materials and meticulous craftsmanship with uncompromising standards.
Hassle-free planning, designing, landscape architecture and building from a single-source provider.
Unparalleled client service where owner Craig Smith personally visits your job on a daily basis.
Flexible building process where clients are welcome to make changes throughout construction
The results are as dramatic as they are unique. Visit our Portfolio to see.
The team
Let's introduce our team of creative people
More than a decade ago, Craig Smith opened BR Design/Build, a landscape design firm, to give clients in DC, MD, and VA the ability to create their very own unusual outdoor living spaces. Craig personally ensures customer satisfaction with an acute attention to the homeowner's needs, a meticulous eye for detail, and an uncompromising set of standards, which he applies to every job. The result is flawless finished spaces that fluidly blend beautiful design with stellar construction. Under Craig's direction, BR Design/Build has become DC, Maryland, and Virginia's foremost landscape design and build company, winning numerous awards, and enjoying multiple spreads in the industry's most prized publications. Craig grew up on a farm on the Chesapeake Bay—a credit to his eye for raw natural beauty. He is a graduate of the University of Maryland.

Danny's extensive experience in construction management and building is crucial to delivering the outdoor environments our clients have always dreamt about. Danny's meticulous attention to detail guarantees clients' spaces are transformed on time and within budget. He seamlessly liaises between client and crew, ensuring the high level of customer service for which BR Design/Build is so well known.
When you call our offices, Carla is the friendly voice you'll hear on the other end. After a few minutes on the phone, you'll know Carla's experience in customer service is quite extensive. She has more than a decade of administrative experience that she uses to keep everything running smoothly. Carla's ability to listen and to help our clients get exactly what they need throughout the design and build process makes her critical to the success of our company. Carla also handles day-to-day office needs, such as scheduling clients and subcontractors, as well as accounting.

Every new BR Design/Build project has to be translated from your dream into your reality, and it couldn't be in better hands than the design team here at BR Design/Build. Our team members all have a Master's in Landscape Architecture and decades of experience in Landscape Architectural projects. Our design team also contains members of The American Society of Landscape Architects and The American Institute of Architects and have been featured several times in regional lifestyle magazines. So with our team on your side, you'll be sure to receive precisely the landscaping masterpiece you are hoping for.