If you are looking for a way to enrich the aesthetic appeal of your backyard, look no further than stones. Stones add a dramatic effect to any backyard design. They are strong, durable, and will last for years to come. Because stones come in many different shapes, sizes, and colors they are very versatile and can be used in a number of ways to enhance your backyard scenery. They offer both functionality and as visual focal points depending on how they are used. Consider these stone designs for your next backyard makeover with BR Design Build: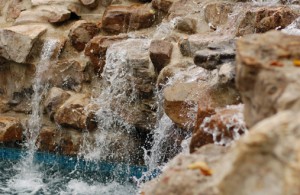 Stone Waterfall
Nothing says luxury better than a stone waterfall. Adding a stone waterfall enhances the aesthetic appeal of any pool or backyard. The sound of the water trickling through the rocks will create a serene and tranquil environment. The stones give it a natural look as if you were looking at a real waterfall in nature. Whether you are in the pool or admiring the waterfall from the patio, it is sure to bring peace to your relaxing time.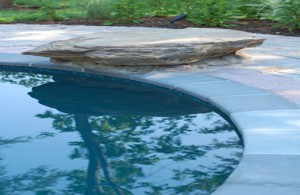 Boulder Diving Board/ Dive Rock
A stray from the traditional spring-loaded diving board, having a diving board made out of boulders is the latest trend. This design puts an elegant twist to an old favorite and makes a statement by the pool. The boulder diving board can be safer than the normal board since there are no springs that bounce you in every direction except into the pool. With this design you step up on it, then jump directly into the pool, reducing the risk of injury. It is the perfect combination of functionality and beauty.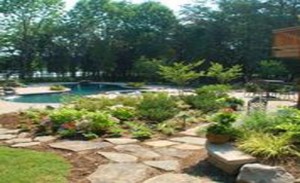 Stone Journey
If you are looking to transform your backyard into an elegant journey, adding a stone pathway will create a definitive flow through all the different features the yard encompasses. The stones can guide from patio, to pool, to garden, and create a more refined look than concrete. Due to the variety of stone shapes, cuts, and colors available the possibilities are endless.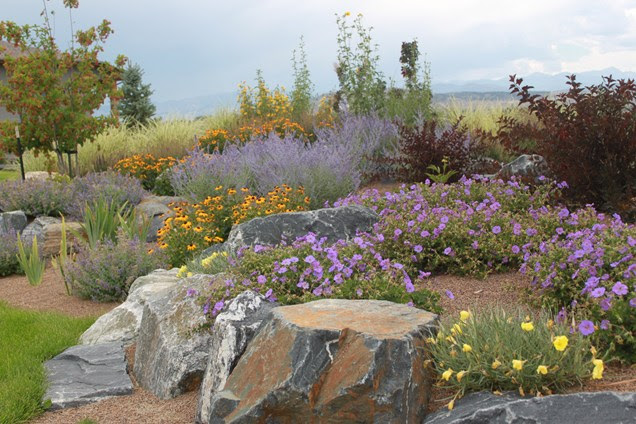 Landscaping Boulders
A large landscaping boulder adds an artistic focal point to any yard. A stone mountain is the perfect way to divide the different rooms of a yard in a dramatic and breath taking fashion. Structures like this are reminiscent of real mountains and offer the same natural beauty right in your own backyard. You will feel like you went on vacation without having to leave your home.
BR Design Build can help you enhance your backyard by using stones. If you are interested in adding breathtaking and dramatic stone features to your yard design contact BR Design Build to start your paradise today.