Pools are not just for swimming and cooling off in the hot summer months anymore. The latest pool trends for those who want to swim a lap of luxury go above and beyond the traditional in ground pool design. Of course you get a pool to swim in, but there are elements you can add to your pool design to give it even more functionality.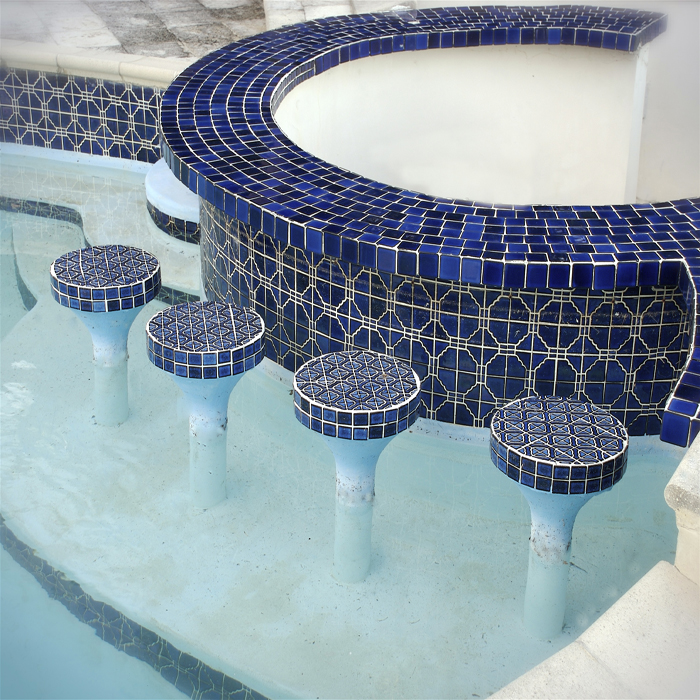 Splash Bar- Wouldn't it be great if you could have a cocktail without having to leave your pool? This can be a reality if you include a splash bar in your pool design. Swim right up to the bar and enjoy your favorite drinks. If you want to stay cool while you imbibe plan for shorter stools that are submerged in the water. If you want just your feet to be in the water make sure you pick higher stools.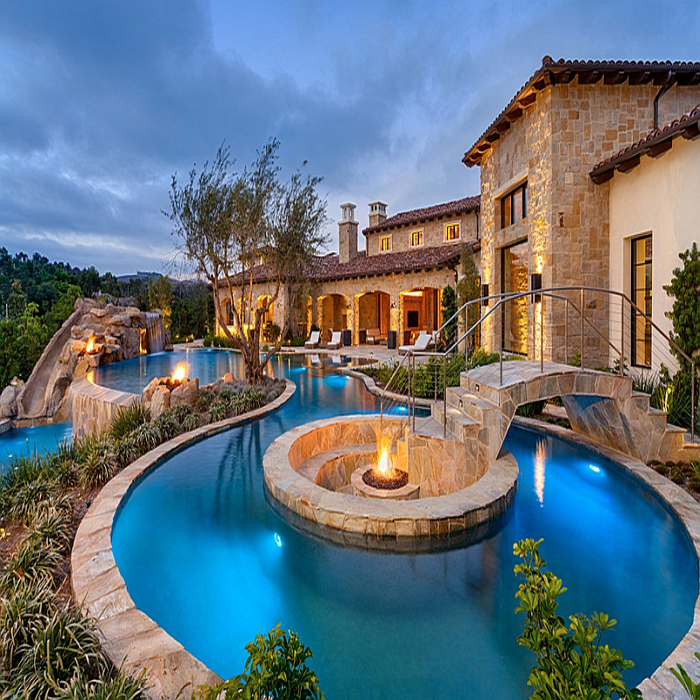 A Fire Pit- Bring the elements of fire and water together with a fire pit in your pool. Sink it to pool level to make it blend seamlessly or raise it up out of the water to create a focal point. Be sure to include a walkway to get to your fire pit for those nights when you don't feel like taking a dip. For a romantic touch add a classic wooden or stone bridge from the side of the pool to the fire pit. For a modern vibe create a stepping stone pathway.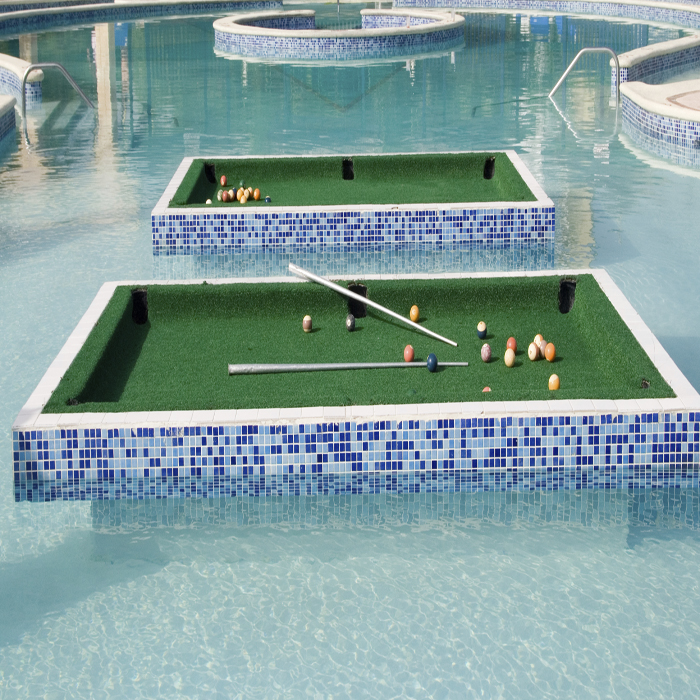 A Pool Table- Playing pool in the pool just kind of makes sense! Why be stuck playing pool in the basement when you could be cooling off with a refreshing swim and game at the same time! There are a variety of different tables that are made to be 100% weatherproof that will be perfect for your backyard paradise.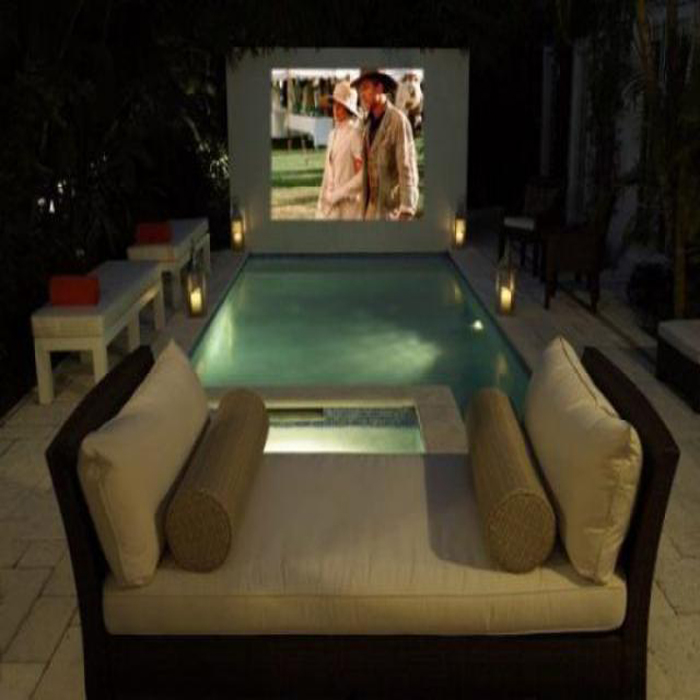 Dive-in Theater- Create the ultimate movie theater in your backyard! Custom design your own outdoor theater and place it so it can easily been seen from the pool. Watch your favorite shows during your afternoon swim or host a dive-in movie night. Give each guest an inner tube or raft and relax while you float and enjoy a late night movie. You may want to consider a larger pool if you plan on hosting movie nights so there is plenty of floating space.
A pool doesn't have to be for just swimming! Contact BR Design Build today to create the perfect pool that is sure to outshine anyone else's on the block.