Is it time to resurface your patio? Your patio is the foundation to your backyard oasis and with summer right around the corner, you probably have summer parties and family get-togethers on your mind. Your backyard patio is a common place for everyone to gather around and celebrate these joyous events. If your patio isn't up to your standards it is probably time to update your patio surface. With so many different stones and surfaces on the market, making a decision can be a difficult task. Your pavement should not only be durable but attractive as well. There is a variety of pavement choices including bricks, tiles, stones, concrete, and many more. Each choice has it's pros and cons. Find out which patio paving material will be the best choice for you:
Brick
Bricks come in many different finishes, colors, and sizes. They can be placed to create a pattern or create a classic historic look by installing the same brick throughout your patio. Bricks are a durable option, but can also be costly because it must be placed by hand which makes installation time longer. Bricks are also prone to freeze thaw deterioration.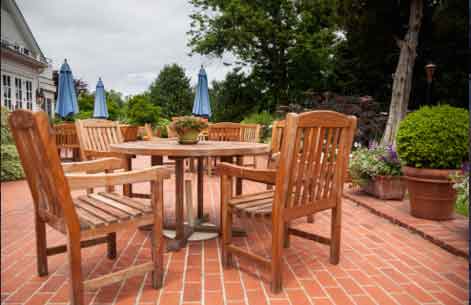 Concrete
Concrete and stamped concrete are popular options because it is low maintenance, durable, and low in cost. Concrete can be stamped or textured and comes in a variety of colors. Concrete is poured into place and is slip resistant. While concrete is an affordable option, it creates a sterile commercial look and lacks an inviting environment.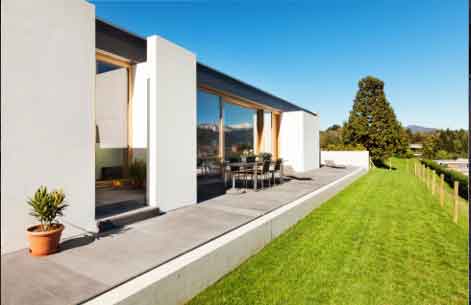 Flagstone or Natural Stone
Stone brings a natural beauty to your patio and offers a wide variety of color options. Although most stones look beautiful they are prone to cracks and wear.  Stone pavers are cut into module shapes and have a standard size, while uncut stone pavers coming various shapes and sizes.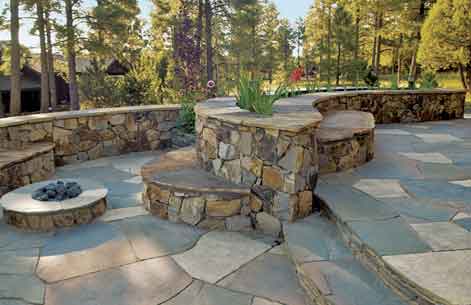 Pavers
Pavers are cost efficient, can withstand freezer thaw, and come in just about any design you can imagine. Pavers have a 30 year lifespan, so you can rest easily, knowing that you will not have to deal with frequent repairs.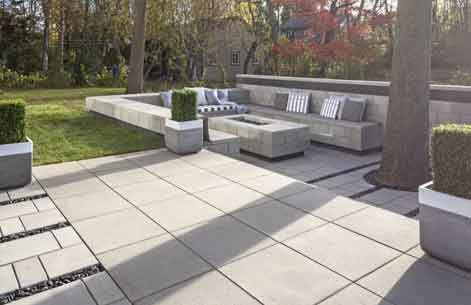 BR Design Build can help you enhance your patio with a new paving material so you will be ready for all of your summer festivities. We only use quality pavers from companies such as Techo-Bloc designed to withstand wear and tear and hold it's beautiful design. Contact BR Design Build if you're interested in revamping your patio this summer.