Summer has finally retreated into the dark hole it crawled from, leaving a cold, barren land in its wake. That may sound like the beginning of a horror story, but fear not! Your yard doesn't have to be. Fall brings us warm, earthy colors that remind us of family time, cozying up to a fireplace and pumpkin pie. Lots of pumpkin pie. Here are a few ideas to keep the feeling of warmth from leaving your yard this fall.
1. Door Decor
Wreaths are a great way to add a welcoming feeling to your front door and liven an outdoor space. The can easily be purchased at a craft store or they make a fun DIY project if you're in a crafty mood. Best of all, the ingredients are found right in your backyard.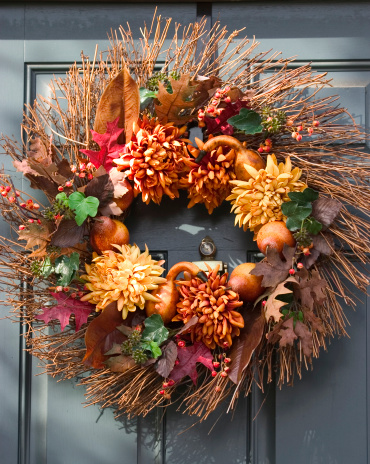 2. Porch Decor
The possibilities are endless when it comes to the porch. Wheel barrows, urns and baskets of earthy tones (think orange, brown, deep red and yellow) filled with squash, pumpkins, pears, Winter King berries and apples are just a few options.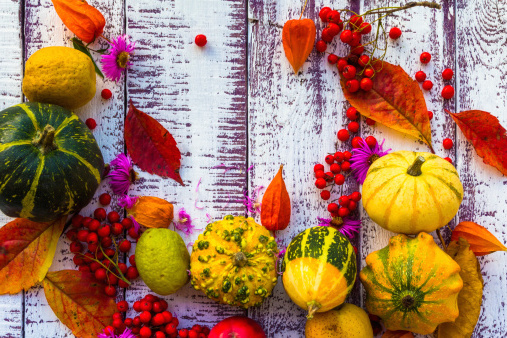 3. Center Pieces
Center pieces are great ways to incorporate nature into your designs. This can easily be achieved with carving out a gourd and inserting a large candle or a fall plant. Don't be afraid to get creative and thing outside the box!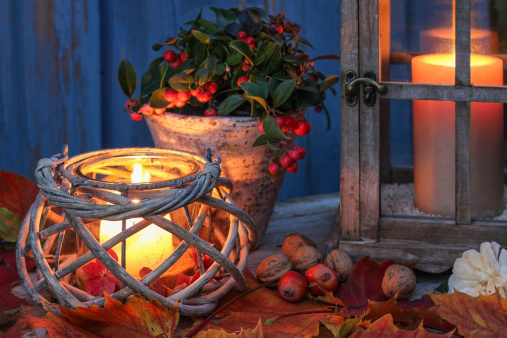 Fall is a great time of the year to relax with friends and family. It's perfect for entertaining, taking advantage of the beautiful foliage of the season and creating unique looks that captivate and calm the soul.